Product & System Testing
Our building science initiatives include several laboratory and research facilities where we build mock-ups and test critical components and connections to ensure an air and watertight building enclosure for the lifetime of the structure. We can also assist with active jobsites and existing building testing needs.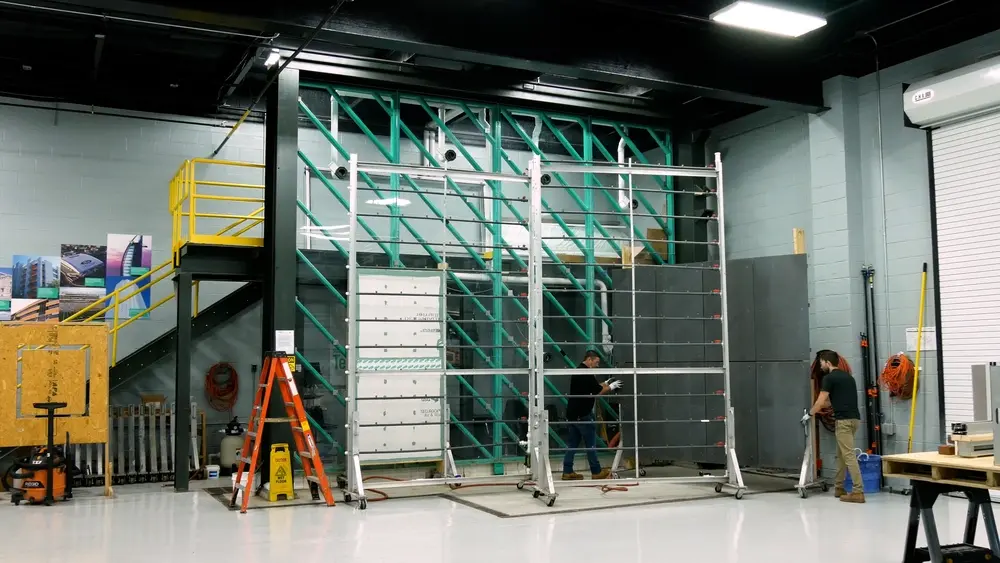 Test Wall
To prevent building leaks after construction, our Test Wall enables us to measure air and water infiltration, thermal conductivity and building material compatibility of sample wall assemblies by spraying water and applying positive and negative air pressures to ASTM and AAMA standards and beyond.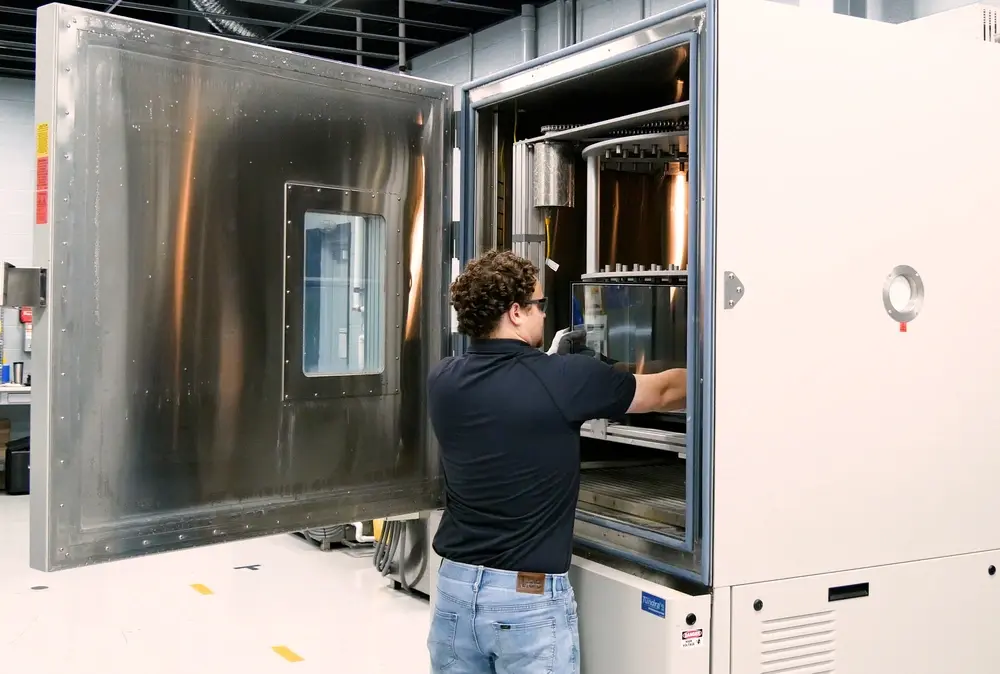 Insulating Glass Lab
To ensure long-lasting Insulating Glass Units (IGUs), we built a state-of-the-art research facility, which allows us to test IGU assembly, evaluate component material performance and conduct forensic analysis of functional IGU systems.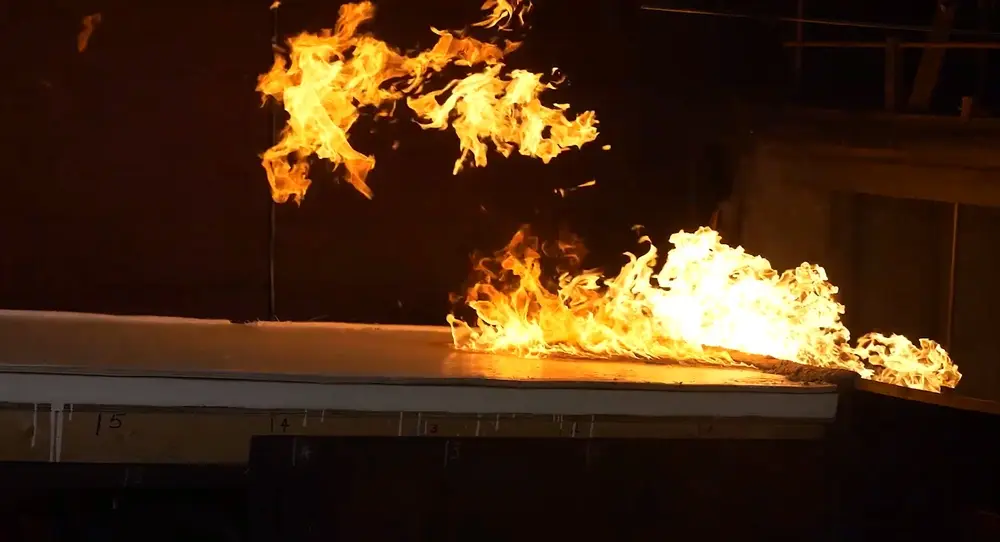 Fire Test Lab
Our in-house fire laboratory, a certified test facility for UL Solutions*, controls wind speed and flame temperature to test and validate roofs for occupant safety under ASTM E108 and UL 790 criteria.
*Formerly Underwriters Laboratory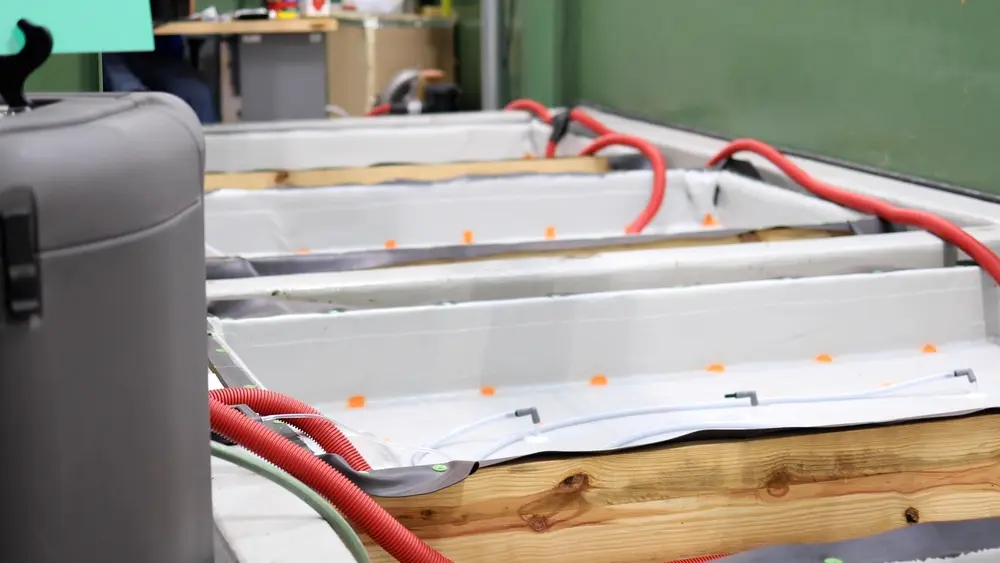 RoofTec Dry Lab
The RoofTec Dry Lab demonstrates the advantages of roof drying and restoration over a roof replacement. Here, we construct built-up roof assemblies, saturate them in water, implement our RoofTec drying system and conduct wind uplift testing to verify roof durability.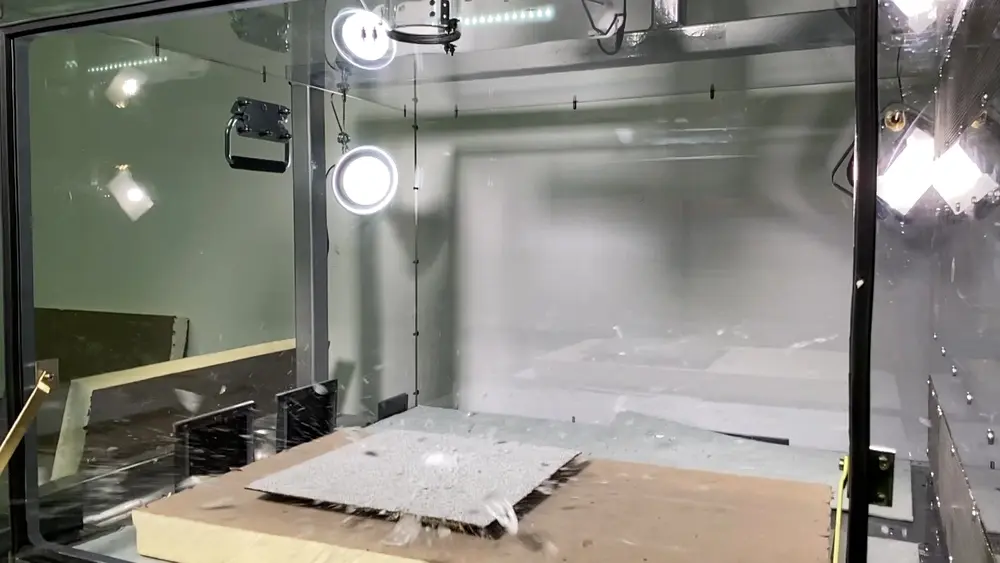 Hail Testing
Insurance companies seek to minimize risk by requiring roof systems that resist the impact of hail. Our Very Severe Hail (VSH) testing involves launching simulated hailstones at roofing samples at up to 100 mph to determine impact resistance.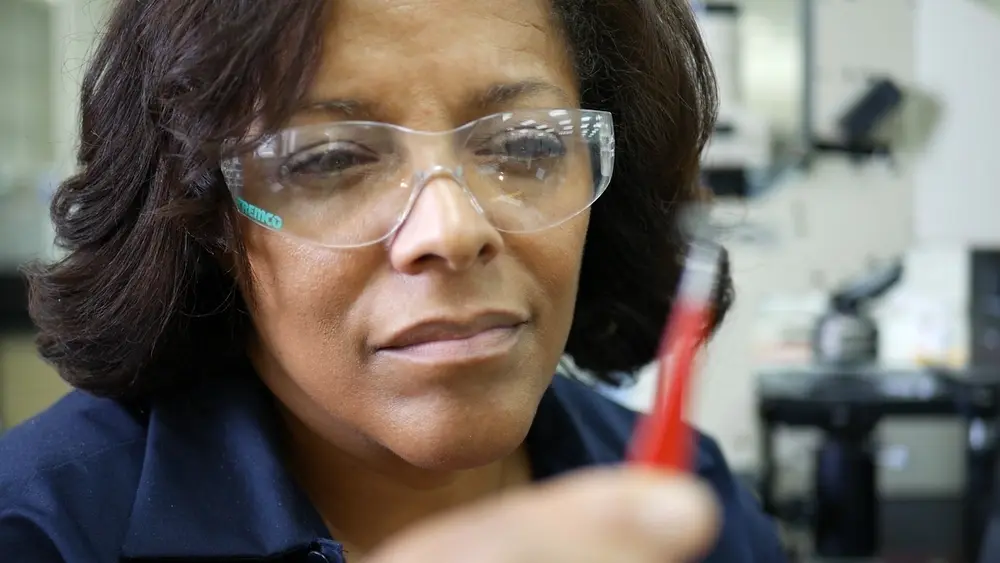 TRACE® and ACT®
TRACE® (Tremco Roof Analysis Core Evaluation) and Tremco ACT® (Asbestos Core Testing) provide data on the construction, composition and condition of any built-up roofing system, and determine the percentage and amount of asbestos within the system.